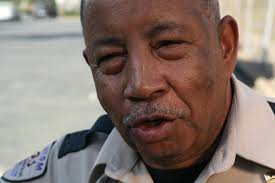 Albert Hartmann is a security guard. He appears in Slip of the Knot, and tries to bully someone. Everyone is not gonna be Albert's friends if he does that.
Albert is a security officer with dark skin.
Albert Hartmann

Some attributes

First
Name: Albert Hartmann
Second
Birthday: May 6, 1982.
Third
Relatives: Maya Hartmann (wife)

Other attributes

Fourth
Enemies: Spike Ellison, Blinger Motley, Mista Ellison, Chomperoo Ebrahimi, Sarah Gordy!, Kristen Benihana, Marty Benihana, Matt Skiba, Zappy Brenaya, Cowpoke Simpson, Spree Miller, Spiffy Palmer, Ralph the Mouth, Potatoes, Doodle Bug, Gettin' Tiggy Rooney, Ike Robertson, Jeremy Ellison, Mib Green, Little Zee Cooper, Spitz Gordy.
Fifth
Likes: Bullying, Grabbing People.
Ad blocker interference detected!
Wikia is a free-to-use site that makes money from advertising. We have a modified experience for viewers using ad blockers

Wikia is not accessible if you've made further modifications. Remove the custom ad blocker rule(s) and the page will load as expected.