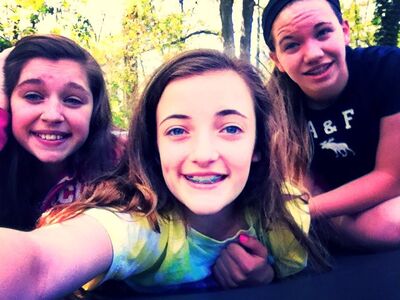 Alex Hackeling is a character appeared in "Lost on the Offramp". Spike found this adorable girl on the street and adopted her in the hopes of getting attention for herself. What Spike didn't realize that Alex was a pretty one and a saboteur, bent on replacing the entire cast of Woodlawn Middle in the hearts and minds of New Jersey's fickle television viewers. And with her hypnotic, unstoppably cute stare, she nearly got away with it. When her evil scheme was finally revealed, she was banished to the inglorious world of 7th grade entertainment.
Alex Hackeling is a pretty girl getting attention.
Ad blocker interference detected!
Wikia is a free-to-use site that makes money from advertising. We have a modified experience for viewers using ad blockers

Wikia is not accessible if you've made further modifications. Remove the custom ad blocker rule(s) and the page will load as expected.